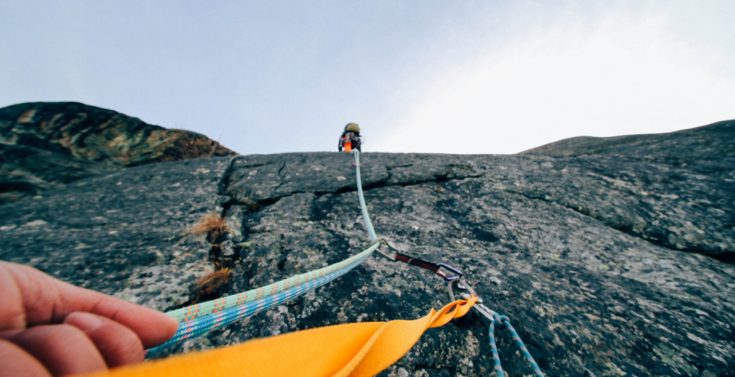 SCRUM AS THE MAIN TOOL OF AGILE
"Great things are done by a series of a small things brought together"
― Vincent van Gogh
The agile framework provides a team-based approach to delivering value to the business called Scrum. This methodology gives an opportunity to evaluate the direction of a project throughout the development cycle. This is possible due to focus on the regular iterations, known as Sprints.
Scrum solve the complexity of the work by making information transparent, so everyone can assess and adapt due to the current circumstances, rather than predicted conditions. This allows a team to avoid main failures of waterfall development.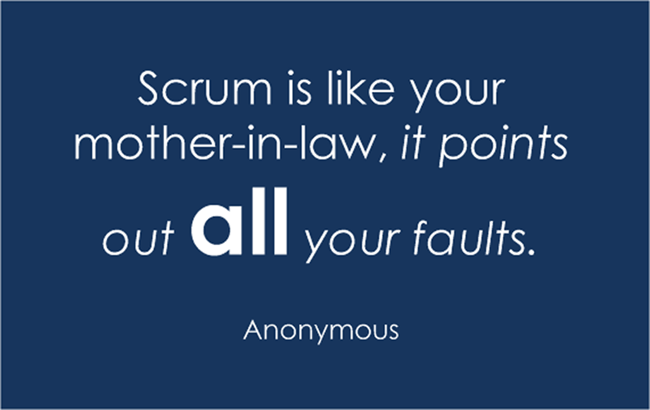 Let's go deeper into details! The Scrum framework can be defined by events, team roles, and artifacts.
When we are talking about the event, we mean Sprint – a time-boxed period usually 2-4 weeks during which required work is completed. There are four steps to accomplish the Sprint: analyze, planning, design, and test. Usually, it takes 2-3 Sprints for a team to get the desired results and to deploy a software.
Concerning the roles of Scrum, it is important to highlight: the Scrum Team commonly consist of 5-7 professionals, Scrum Master who is the official leader of the team with a hierarchical authority and the project key stakeholder who keep the role of Product Owner.
And it is better not to forget about artifacts. Product Backlog – an initial document that outlines every requirement for a system, project or product. And Sprint Backlog is a list of the items taken from the Product Backlog which has to be done during the Sprint.
Here is the model of Scrum to put all pieces into the puzzle.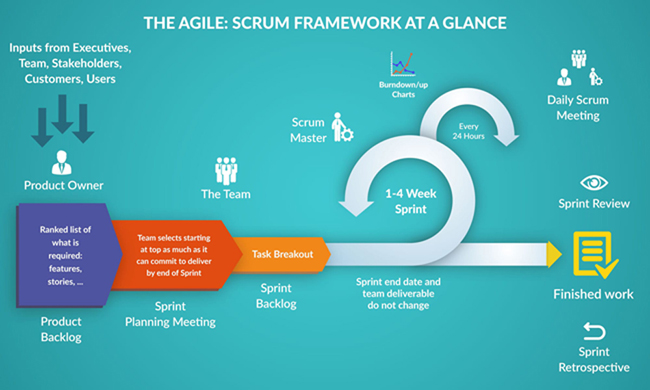 To conclude, Organizations that have adopted Agile Scrum have experienced:
Higher productivity
Better-quality products
Reduced time to market
Improved stakeholder satisfaction
Better team dynamics
If you would like to know more about Scrum, please do not hesitate to contact us.