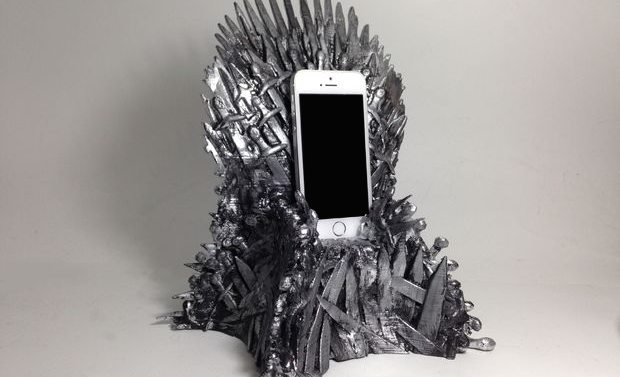 Game of phones or what is mobile marketing
It is not the first time we are going to talk about the high popularity of smartphones. And there is only one reason behind it. These gadgets play an important role in all the forms of digital marketing. And it is impossible to ignore this fact! Do not believe us? Here is some statistics to consider:
And the numbers like these tell the story: for mobile marketing, a moment of transformation is at hand. Smartphone has changed rules of the game. It has become a vehicle of communication and online interaction for countless consumers worldwide. So online marketing has been driven to become mobile as well.
So what is mobile marketing?
Mobile marketing is a multi-channel, digital marketing strategy aimed at reaching a target audience on their smartphones, tablets, and other mobile devices, via websites, email, SMS and MMS, social media, and apps.
Mobile marketing encompasses all those activities which connect advertisers with consumers through mobile devices and networks. In fact, it consists of ads appearing on an individual's mobile device, often in the form of text messages.
Today company needs a mobile marketing strategy for the same reason that you need a computer and wi-fi access – this is the age in which we live! Turn around and you'll find more than just a few folks with faces glued to their smartphone screens. By not employing mobile marketing strategies to your business, you're falling behind. Mobile marketing solutions can give a significant boost to your overall marketing deeds.
Let's talk about types of mobile marketing
There is a big range of different mobile marketing strategies. And it is not necessary to implement them all. The kind that works best for your business will depend on your industry, target audience, and budget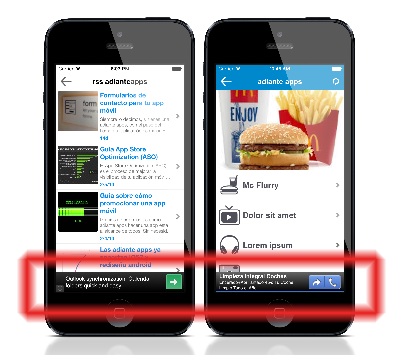 App-based marketing: This is mobile advertising involving mobile apps. While 80% of mobile time is spent engaged with apps, you don't have to create an app yourself to get in on the action. Services like Google AdMob help advertisers create mobile ads that appear within third-party mobile apps.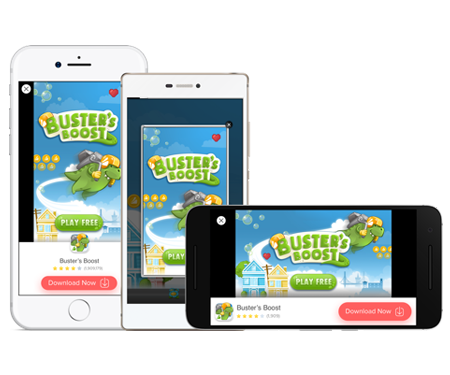 In-game mobile marketing: In-game mobile marketing refers to mobile ads that appear within mobile games, like in the example below. In-game ads can appear as banner pop-ups, full-page image ads or even video ads that appear on loading screens.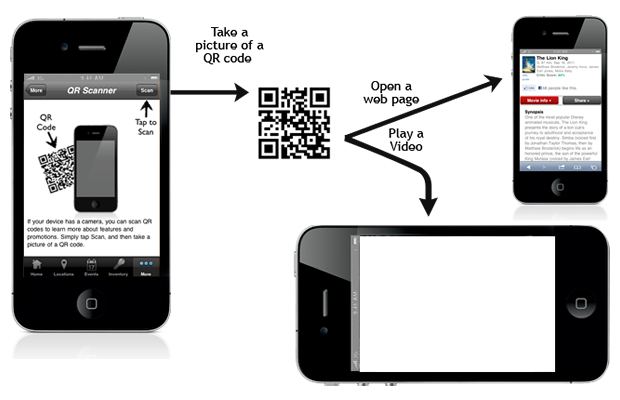 QR codes: QR codes are scanned by users, who are then taken to a specific web page that the QR code is attached to. QR codes are often aligned with mobile gamification and have an element of mystery to them since users who scan them don't always know exactly which rabbit hole they're jumping down.
Additional mobile marketing tools
Location-based marketing: Location-based mobile ads are ads that appear on mobile devices based upon a user's location relative to a specific area or business. For example, some advertisers may only want their mobile ads to appear when users are within a 1-mile radius of their business.
Search ads: These are basic Google search ads built for mobile, often featuring extra add-on extensions like click-to-call or maps.
Image ads: Image-based ads designed to appear on mobile devices.
Site links: With mobile site links you enable the user to jump to specific pages of your website without drifting around. Site links are especially useful in mobile marketing, as it's much more convenient for users on mobile devices.
SMS: SMS marketing involves capturing a user's phone number and sending them text offers.
Mainstream of ads in social media
Facebook advertisers to create ads that are integrated into the mobile app. Its mobile promoted post ads integrate so seamlessly with Facebook's news feed that users often don't realize they're looking at ads.
Instagram ads were introduced at the end of 2016. And the reach is massive. As a result bunch of users creates posts that allow engaging through a paid ad. So from now on app gives an opportunity put a link in the Instagram post. But in case you want to play, you have to pay.
The expanding capabilities of mobile devices also enable new types of interactive marketing. Therefore, to be in touch with your consumer be in touch with technologies and marketing trends.